WHISTLER BUS / Round trip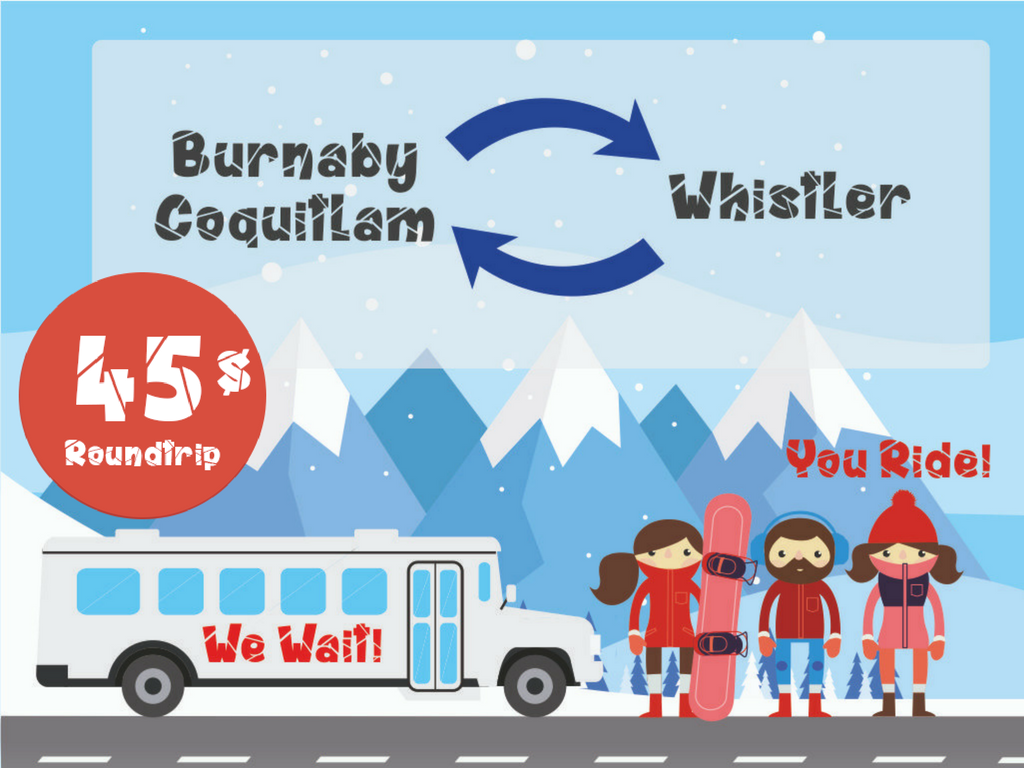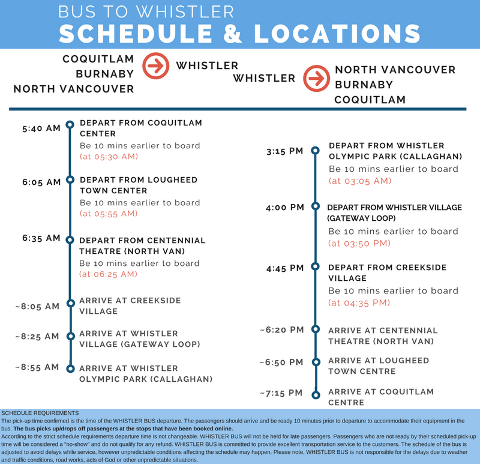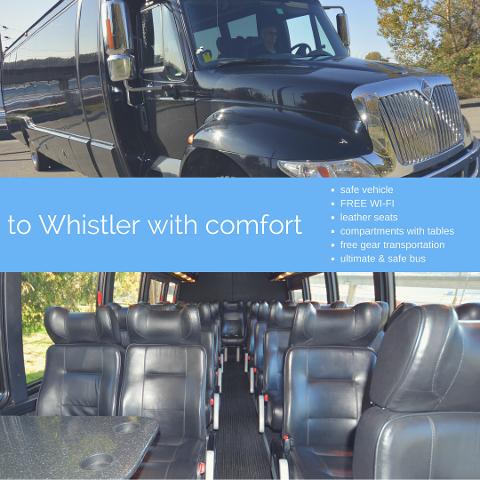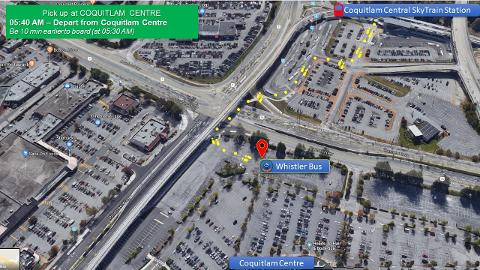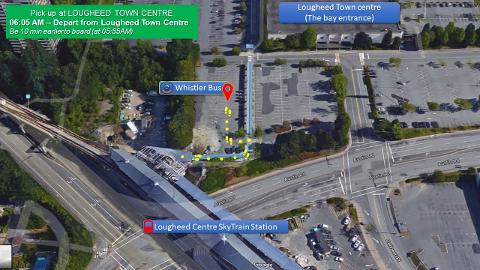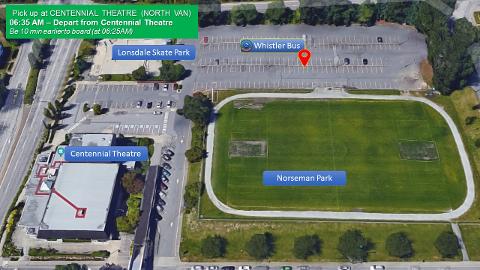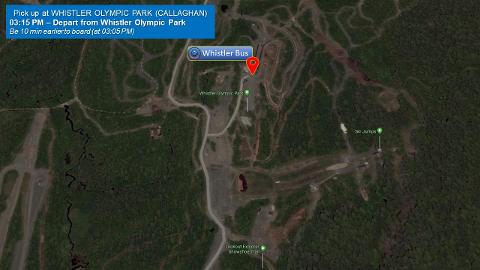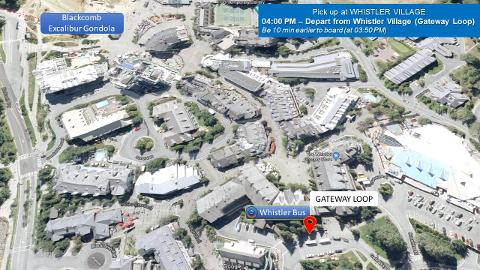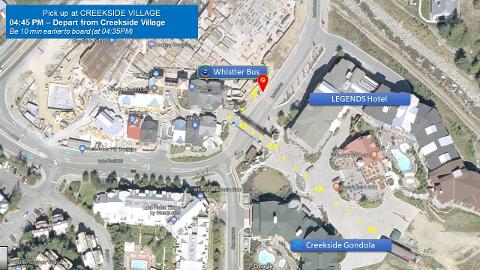 ROUND TRIP PRICE:

CAD 45 (tax included)

ONE-WAY BUS to/from Whistler is available:
BOOK ONE-WAY
WHISTLER BUS OFFERS:
UNIQUE Pick Up/Drop Off locations: Coquitlam (Coquitlam Centre), Burnaby (Lougheed Town Centre), SFU (SFU Campus) and North Vancouver (Centennial Theatre). Check out all of our locations and the complete schedule: WhistlerBus schedule.

FREE Wi-Fi and skis/snowboards transportation,

Great DEALS available: Subscribe to our special offers here and get discounts, gifts, current Whistler news and events, and EVEN a chance to win a free ride!
We are LOCALS and we are proud to serve our community as members of Tourism Vancouver.

SCHEDULE & LOCATIONS:
Please arrive at your pick-up location at least 10 minutes prior to departure


NORTHBOUND
05:40 AM - Depart from Coquitlam Centre (map)
06:05 AM - Depart from Lougheed Town Centre (map)06:35 AM - Depart from Centennial Theatre (North Vancouver) (map)

SOUTHBOUND03:15 PM - Depart from Whistler Olympic Park, Callaghan Rd. (map)
04:00 PM - Depart from Whistler Village, Gateway Loop (map)
04:45 PM - Depart from Creekside Village (map)
CANCELLATION POLICY:
If a confirmed booking is cancelled, the following charges may be applied:
- If cancelled 48 hours prior to tour commencement, no charge is applied.
- If cancelled within 48 hours of tour commencement, no refunds are available.


For more information and a private bus service please call our office at (604)229-1626 or email us: sales@bestvancouvertours.com
By completing a reservation, you acknowledge and agree to have read, understood and agreed to the TERMS & CONDITIONS.