The Best of the City: 4-Hour Vancouver City Tour with Queen Elizabeth Park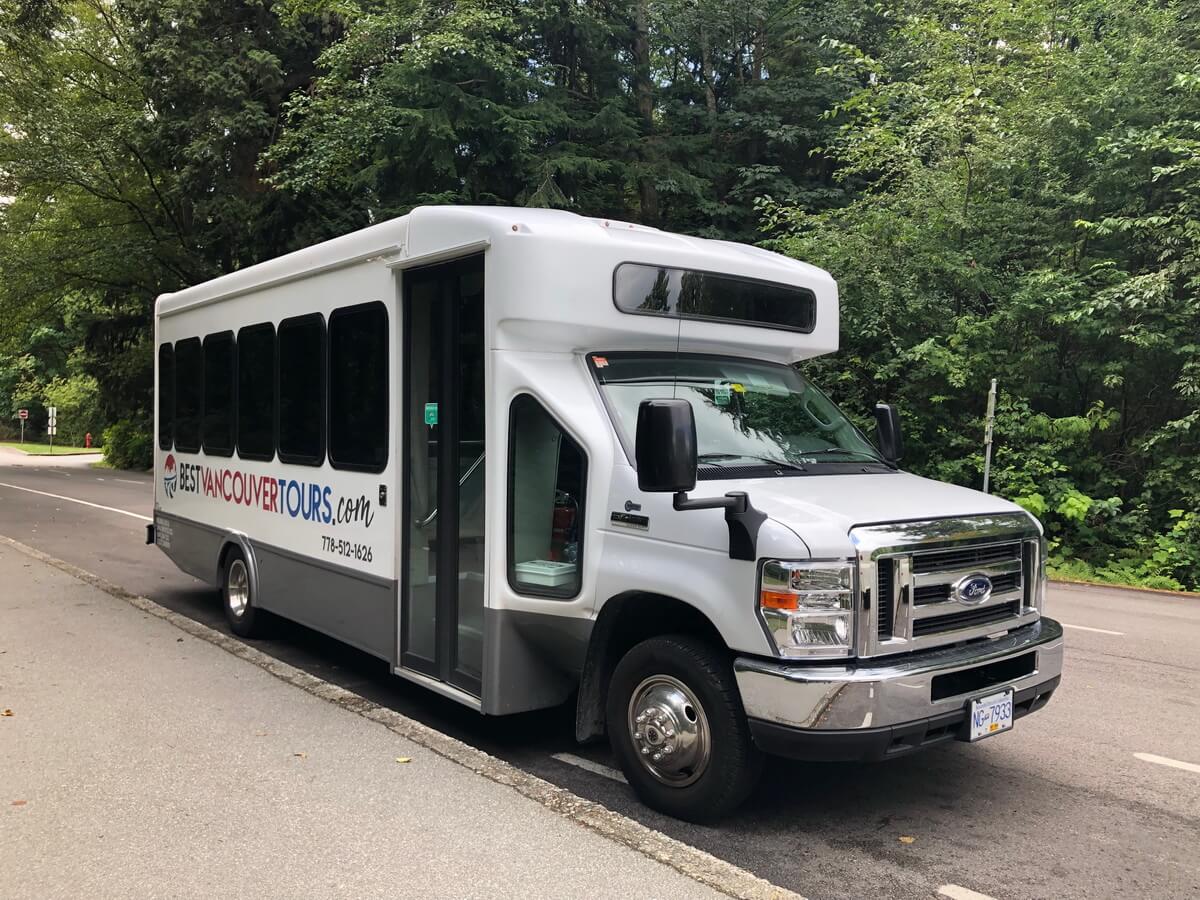 From ocean views to mountain vistas, Vancouver has it all!
Our unique Vancouver tour gives you all that the city has to offer. From the bustling tourist centers to local favorites, our tour takes you to both popular sites and hidden gems. We show you all the places that Vancouver is famous for, such as Canada Place, Stanley Park, and Gastown. We also take our guests through classic Vancouver neighborhoods in the Cambie Street area on our way to the often-overlooked Queen Elizabeth Park. This urban park boasts beautiful views, botanic displays, and, in the spring, the famous cherry-blossom trees. If you have some extra time, you can also pop into the Bloedel Conservatory, where tropical plants and birds fly freely*.
It all begins at Canada Place!
Arrive at Canada Place 10 minutes before your tour begins to meet our helpful Customer Service Representatives. They will be waiting in front of the FlyOver Canada Kiosk to check you in, so look out for their red vests!
Want to be picked up at your hotel? No problem!
If you would like to be picked up at a hotel, please select the "Hotel Pick-Up" option when the option pops up. Then, choose your hotel from the list of pick-up locations. Please note that if your hotel is not on our list, it is not eligible for pick up.
*Admission to the Bloedel Conservatory is not included